Long term stays
In something of a rare venture for us, we're offering the chance for extended stays at Las Chimeneas through late Autumn and Winter 2020/21. Whether you prefer a lovely en-suite with shared kitchen and communal areas or your own private cosy studio we have a range of options at very low self catering prices. (See below for details)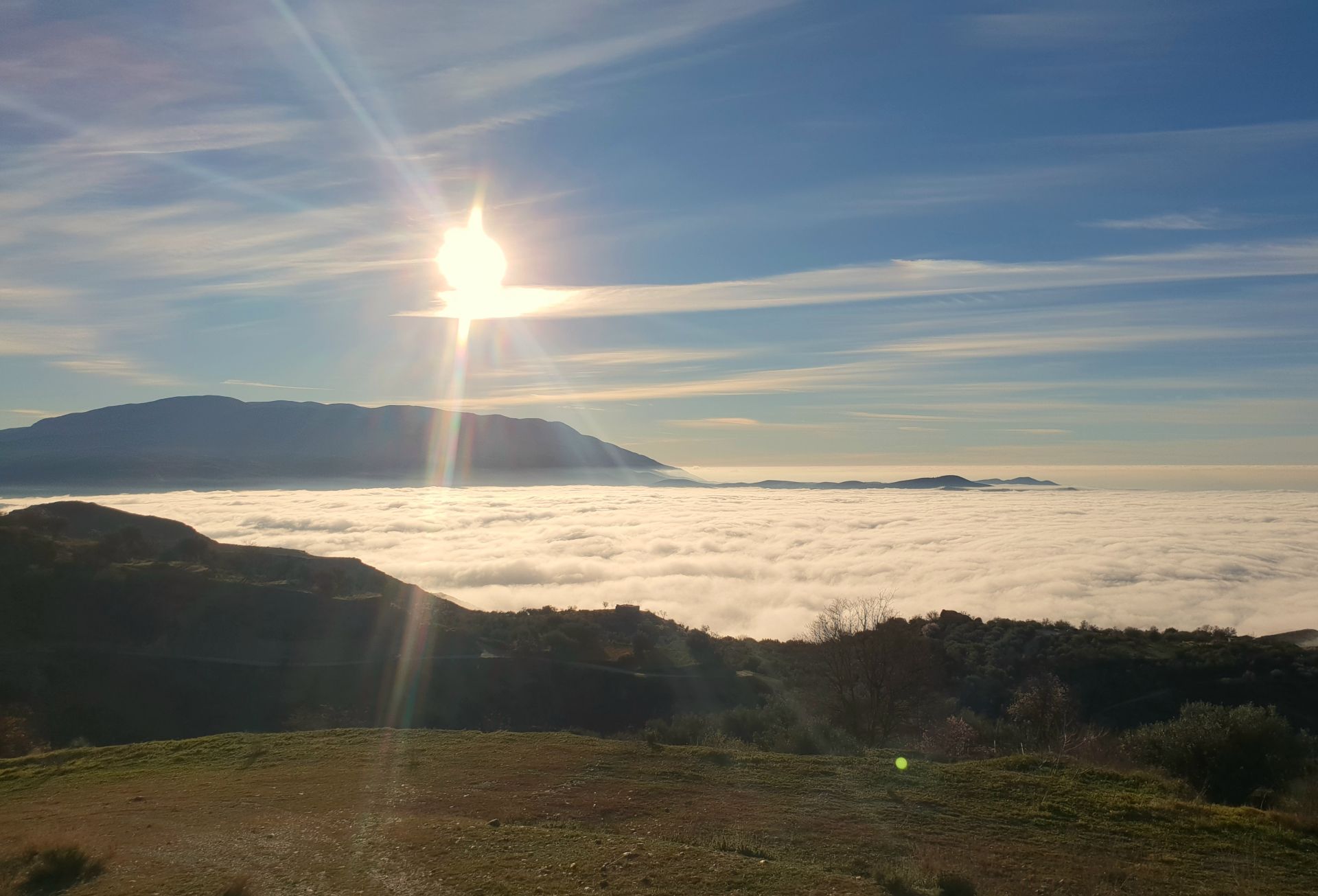 We envisage this for people who need some stillness in their lives to work online or to study, or for those who just want to find a healthy, peaceful location where there is a high chance of some Winter sunshine. We have a new – fast – internet service, and if you look at the stats, you'll see that on average the alpujarras see more days of sun in January than even the Canaries. It's not as warm, of course, as good old Tenerife, but there is just something so uplifting about waking up to blue skies in deep mid-Winter and on sunny days it is quite common to find yourself walking in shirt sleeves.
And it smells great too, with that distinctive whiff of olive logs burning slowly on the hearths – although before you ask, all the bedrooms do have electric radiators. At night it can get really cold (don't forget that the village is higher than Snowdon) and for months the hills around are topped with snow. It's very rare these days for snow to fall on the village, but it does mean that there's skiing quite closeby: cross country if we're lucky at Puerto de la Ragua just 20 minutes away, with the full-on downhill experience at Sol y Nieve above Granada just over two hours drive. It also means it's spectacularly beautiful; I mean really, unbelievably beautiful, and when the almond trees begin their pink blossoming in January then the sight will melt your heart more quickly than the Mediterranean sun does the snow.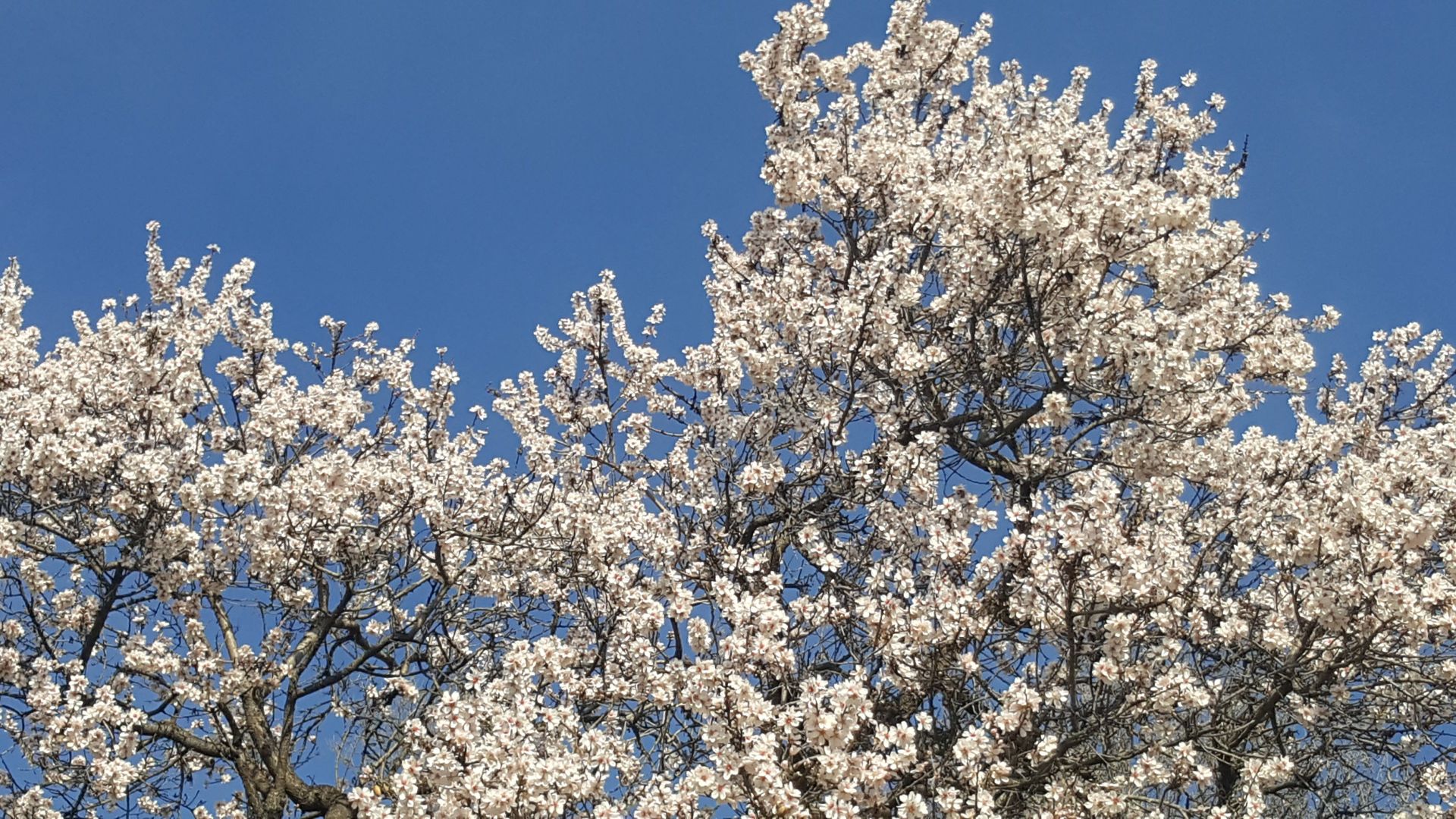 To give you some idea, it's the time of year that the olives are harvested, and this needs to be done in fair weather. We'll certainly encourage people to join in if anyone is interested. Meanwhile, there are dozens of footpaths to be explored right from the door, and we'll be able to arrange lifts for you to get further afield if you're feeling more adventurous. And for dog lovers we have an almost indefatigable Collie who will beg to be your companion on longer walks.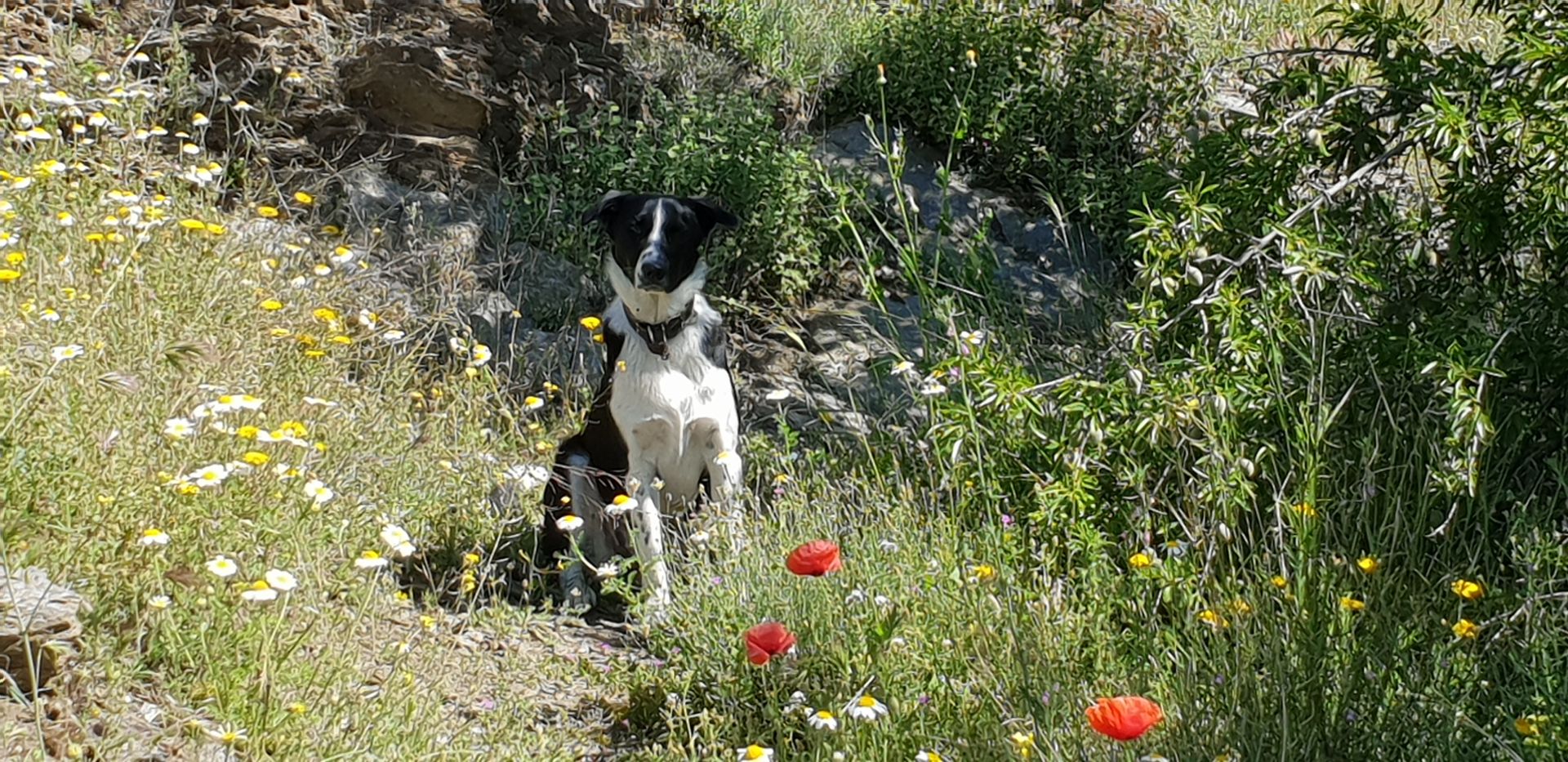 As for pricing, we've opted to keep it relatively cheap for self-catering, from as little as 150 euros per week for one person for a room in the main house. We've decided to do it this way to make it as accessible as possible, and so that you can add on extras as much or as little as you like. Breakfast, lunch, dinner, yoga classes, guided walks, cycle hire, laundry and so on should all be available, and you can choose to dip in as much or as little as possible. Also, we're quite excited by the idea of communal eating, where one of us – or one of you – takes over the kitchen for the evening to produce a single pot of, say, couscous or ragout, which we all then share at a nominal price. In truth it's not easy to say for sure how this will pan out (no pun intended) and ultimately it will depend on your numbers and enthusiasm.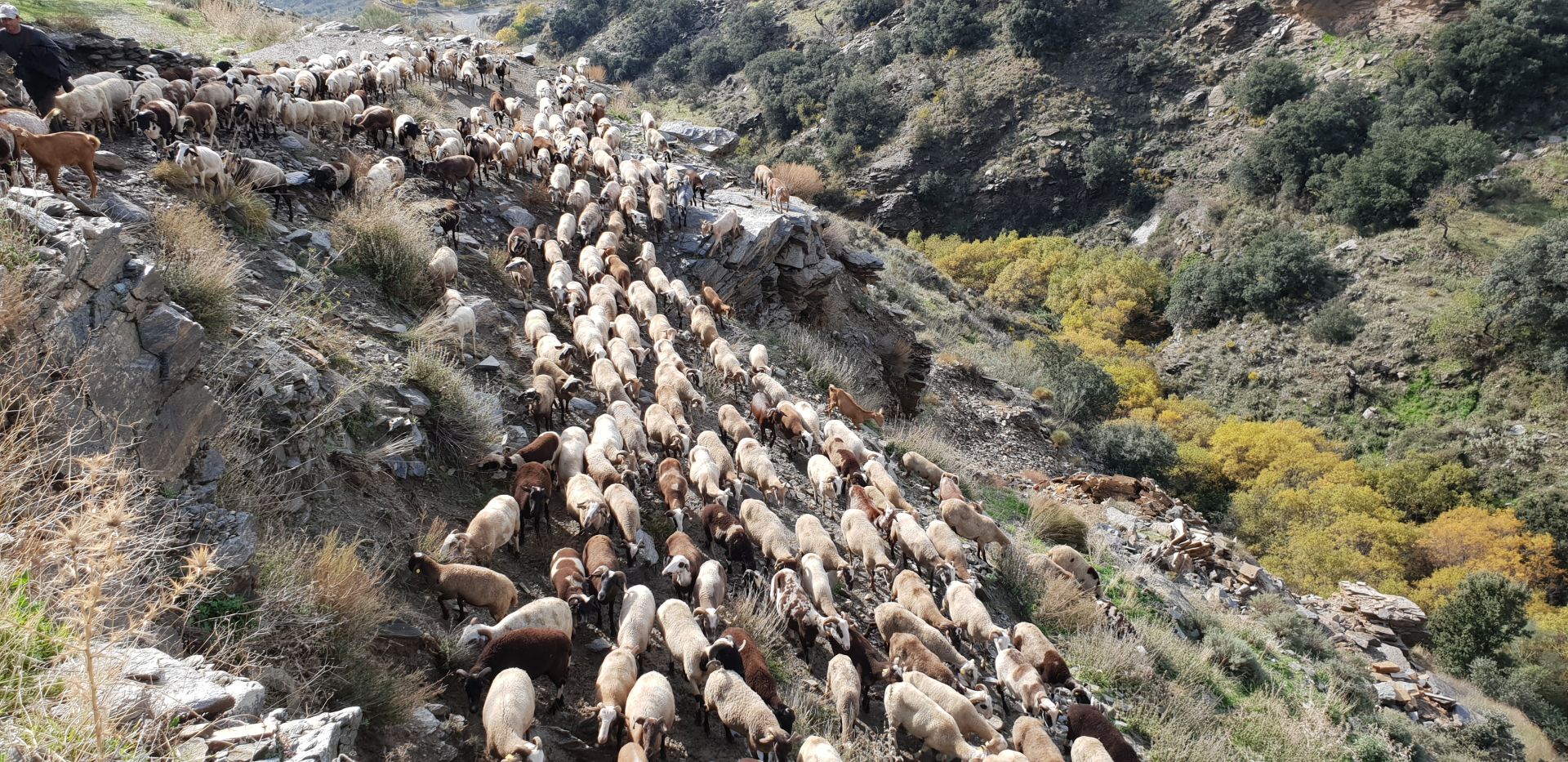 And finally, to be clear, we ought to say this: that normally at Las Chimeneas we staff up and bend over backwards to make sure that your stay with us is as comfortable as possible, from room service, to picnics, to organising every last detail of your trip to the Alhambra, say. In truth, this Winter things will be slightly different, at least in the sense that you won't perhaps feel quite so mollycoddled: we'll still be here for you, we'll be kind, and willing to help as much as ever, and around every day to chat. But the focus will have shifted, and we're assuming that people who come on the extended stay will be to some degree independent.
It will be great.

And yes, by the way, there is a doctor in the village. The air is dry and clear, the clearest in Europe, they say. Human population density here is absurdly small. And since you ask, no, so far there haven't been any cases of Covid. Let's hope it stays that way.
Prices
Large en-suite room with desk and comfortable chair and shared kitchen and communal living room from 150 euros (single) or 200 euros (double) per week
One bedroom cosy studio with double room, bathroom, living room with wood burning stove, small private terrace and small kitchen 250 euros (single) or 300 euros (double)
Two bedroom Casita or village house with terrace, large living room with wood burning stove, kitchen and living room 300 euros (single) or from 350 euros (double) .... please ask for availability and price if you are thinking of coming with friends or family in a group of 3 or more
Please let us know the length of stay and time of year you are thinking of and we will get back to with availability