Recipes and Stories from an Alpujarran Village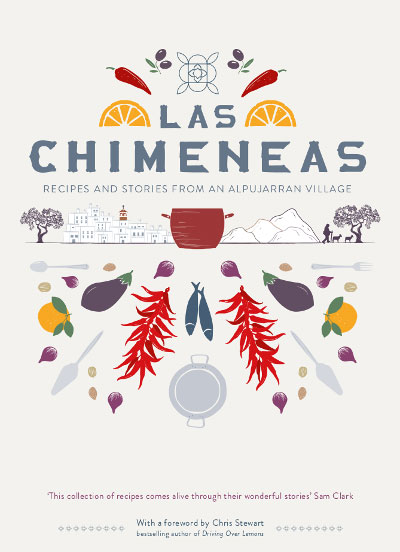 Our new book combines dozens of the tried and tested recipes which many of you will already have sampled at our restaurant in Mairena, together with a series of essays and interviews with local characters which we hope should bring insight into this region that we love so much, and add flavour to the reading experience.
The instructions are precise, and none of the recipes are too challenging or too technical. Our talented friend and colleague Anna Norman has done an astounding job in pulling all of the strands together, and we're privileged to have worked with Annie Bennet who has produced such gorgeous photography. As it is, we are as proud as we are astounded that we should have been nominated for award at the prestigious Guild of Food and Travel Writers in the Summer of 2017.
Above all though, the book is written as a tribute to all our amazing neighbours in the alpujarra, and especially to our incredibly gifted and hard -working cooks Soledad and Conchi.
It is in a sense therefore a rather unconventional book, written from an insider's perspective, and produced as they say here, with cariño, from the heart.
The cost of the book is 20.00€ / £18.00, plus postage and packaging at 5.50€ in Spain / £3.50 in the UK. If you would like to buy a copy of our book please fill in the form below: