Spark your creative writing  with Charlotte Keatley 
Saturday 28th October - Saturday 4th November 2023

---
28th October to 4th November dates also available
---
Have you always wanted to write but not known where to start? This week of guided writing sessions will enable you to try different forms and find confidence in your own voice.
After getting to know the wonderful and highly successful playwright Charlotte Keatley we are so pleased that she will be joining us in April, and then again in November, for her first year of workshops at Las Chimeneas.
As far as we - or Google - understand it, no woman has ever had a play more widely performed than Charlotte's seminal play "My Mother Said I Never Should". And now she's coming to Las Chimeneas to teach a week's course on Creative Writing.
Charlotte explains...

Whether you're a beginner or an experienced writer, this week will spark your creativity, with games and exercises to get you started, and to use as a toolkit to keep you going when you get home. We'll begin with storytelling, and discover how compelling we are when we tell stories from the heart, and not just the ones we think people will like.
You will start each day as a group with fun exercises to help you produce material and explore new ways of creating. This will be followed by time for your own writing, followed by sharing aloud (non compulsory) and group or one-on-one feedback.
You'll learn new ways to generate ideas, and explore their potential as a story, poem, memoir or drama. Sometimes when you get stuck it's because you haven't found the right medium for your material.
This course will give you practical methods to develop character, structure, dialogue, beginnings and endings. You will also learn how to edit your own work, and share the process of rewriting with the group for mutual support.
The Alpujarras have a particular character, so we'll see what happens if you write in an olive grove, by a stream, by a roaring log fire, or under a starlit sky. Our environment hugely affects the way we use words, and receive them, and you can draw on this to help and inspire you.
The emphasis of the course will be on playing and experimenting, enabling you to get to the heart of what you want to write, and to trust your intuitive decisions.
You'll come away with new pieces of writing and a tool box for when you're stuck.
All levels of experience are welcome, from those just starting out to experienced writers.
"Charlotte's writing workshops are legendary"
Sarah Frankcom, former Artistic Director of the Royal ExchangeTheatre
"Charlotte's years of experience in plot structure and character development were gold for me. But it wasn't just that, it was her love of words and the joy she took in playing with them that was a huge help."
Nigel Baines, whose first book "A Tricky Kind of Magic" was published by Hachette in Jan 2023.
About Charlotte Keatley
Charlotte Keatley is best-known for her play My Mother Said I Never Should, named by the National Theatre as one of The Significant Plays of the Twentieth Century. It has been produced in 33 countries and is a GCSE set text. Her play Our Father (premiered 2012) will tour UK in 2024. In 2020 she co-wrote the digital play Alice in Virtual Wonderland, which was New York Times' no 1 online play, and won The Stage best digital play award. She has written for radio, television and film, and has won the George Devine Award, Manchester Evening News Best New Play Award, a Time Out Award, and was nominated for an Olivier Award as Most Promising Newcomer.
Charlotte has also written award-winning poetry, short stories, travel writing, journalism and songs. Her plays are published by Methuen. She has written features for The Guardian, Observer and Financial Times and broadcasts on BBC Front Row.
Charlotte has 30 years experience running Creative Writing Courses for all ages, in universities, schools, community venues, and theatres, with a focus on encouraging new writers. She has taught creative writing for the British Council, the Arvon Foundation, the National Theatre, and in Eastern Europe, India, USA. Especially memorable groups she has worked with were students at a bombed school in Sarajevo, Burnley primary school, Harvard University, Shanghai Academy students (through an interpretor) and writers in a cave on Crete.
Charlotte was a Creative Writing Visiting Fellow at Cambridge University, is a Fellow of Birkbeck, University of London, and holds an MA in Theatre Arts.
You can read more about her work at her website here https://www.charlottekeatley.co.uk/
---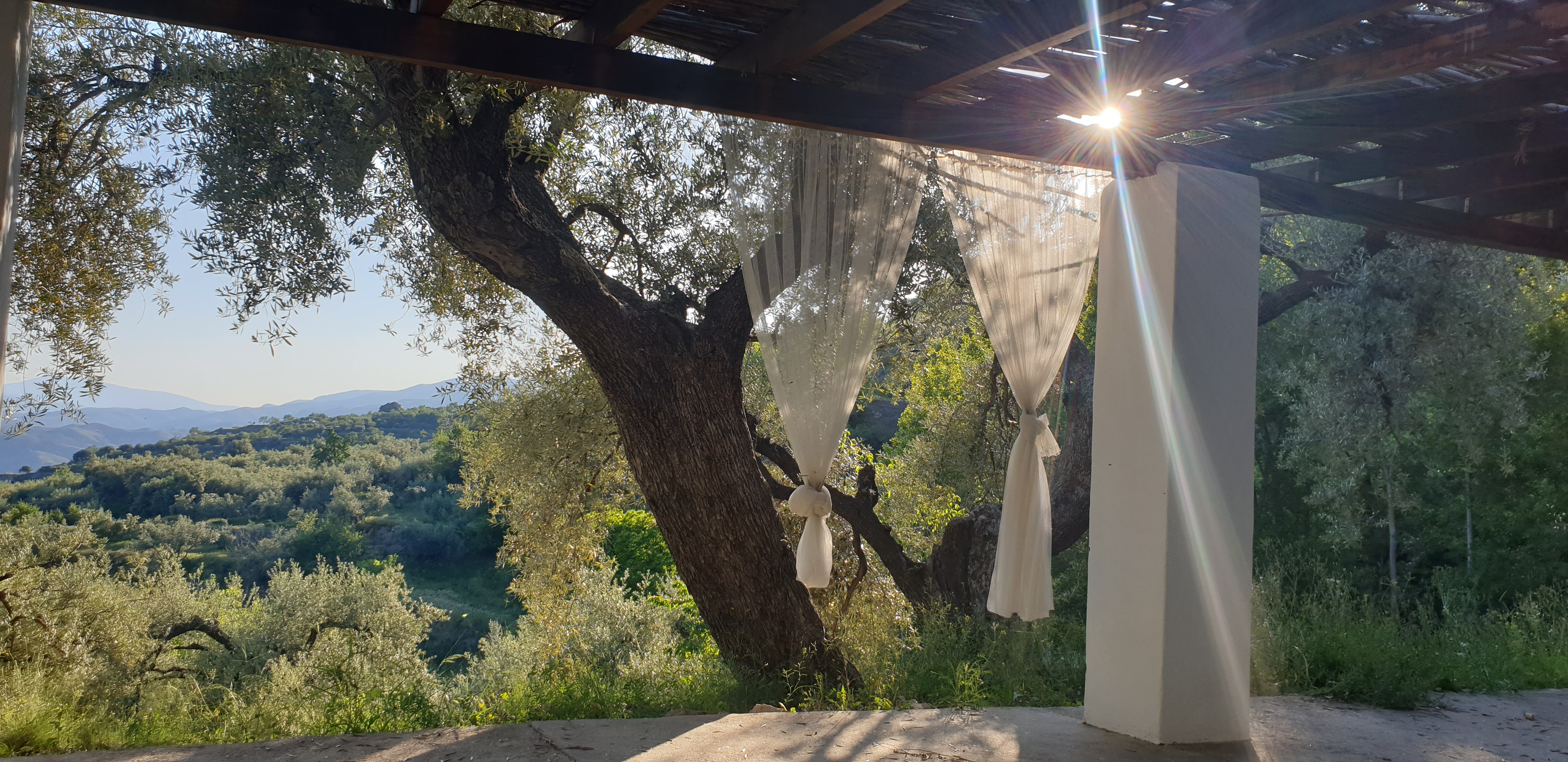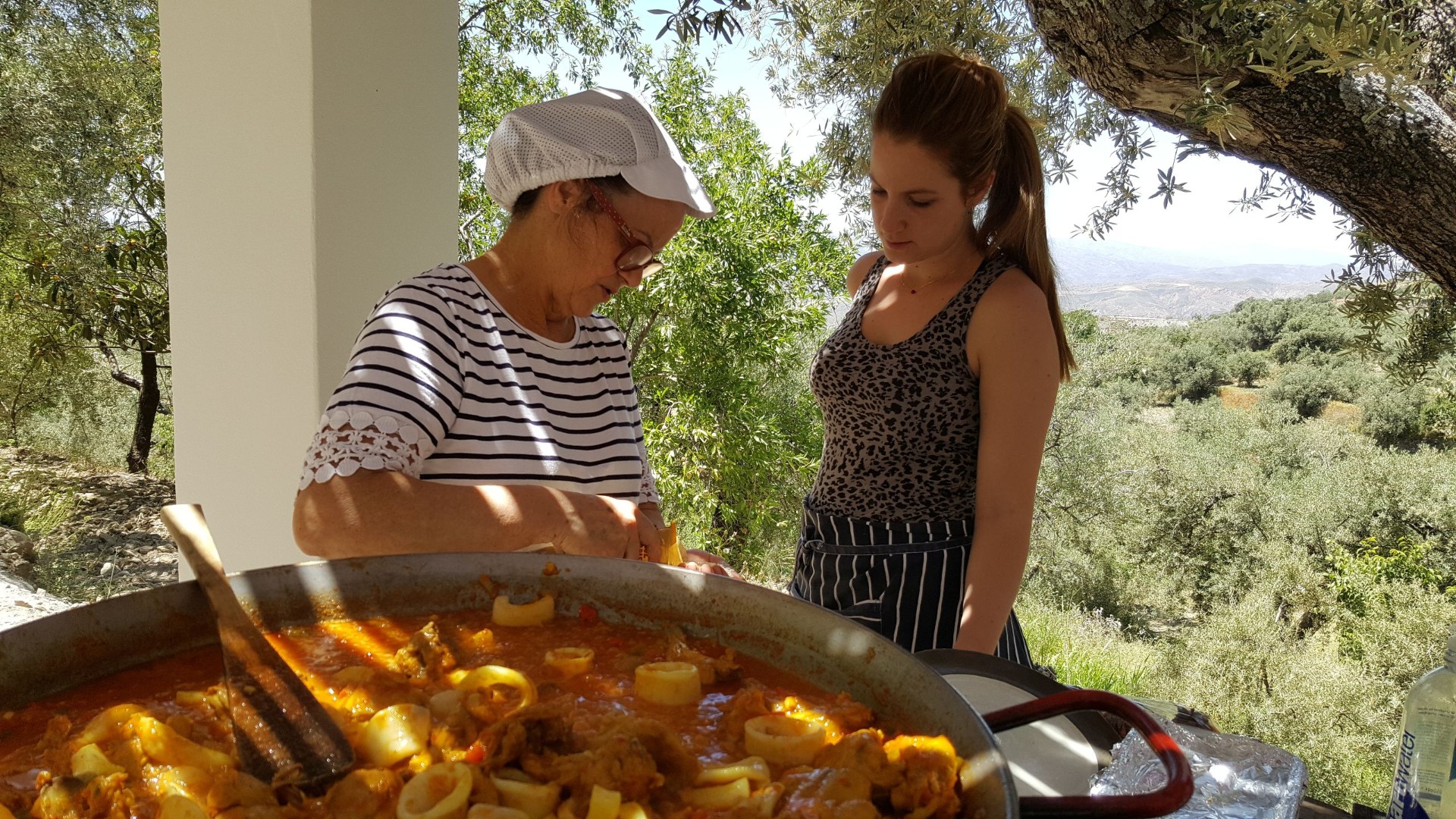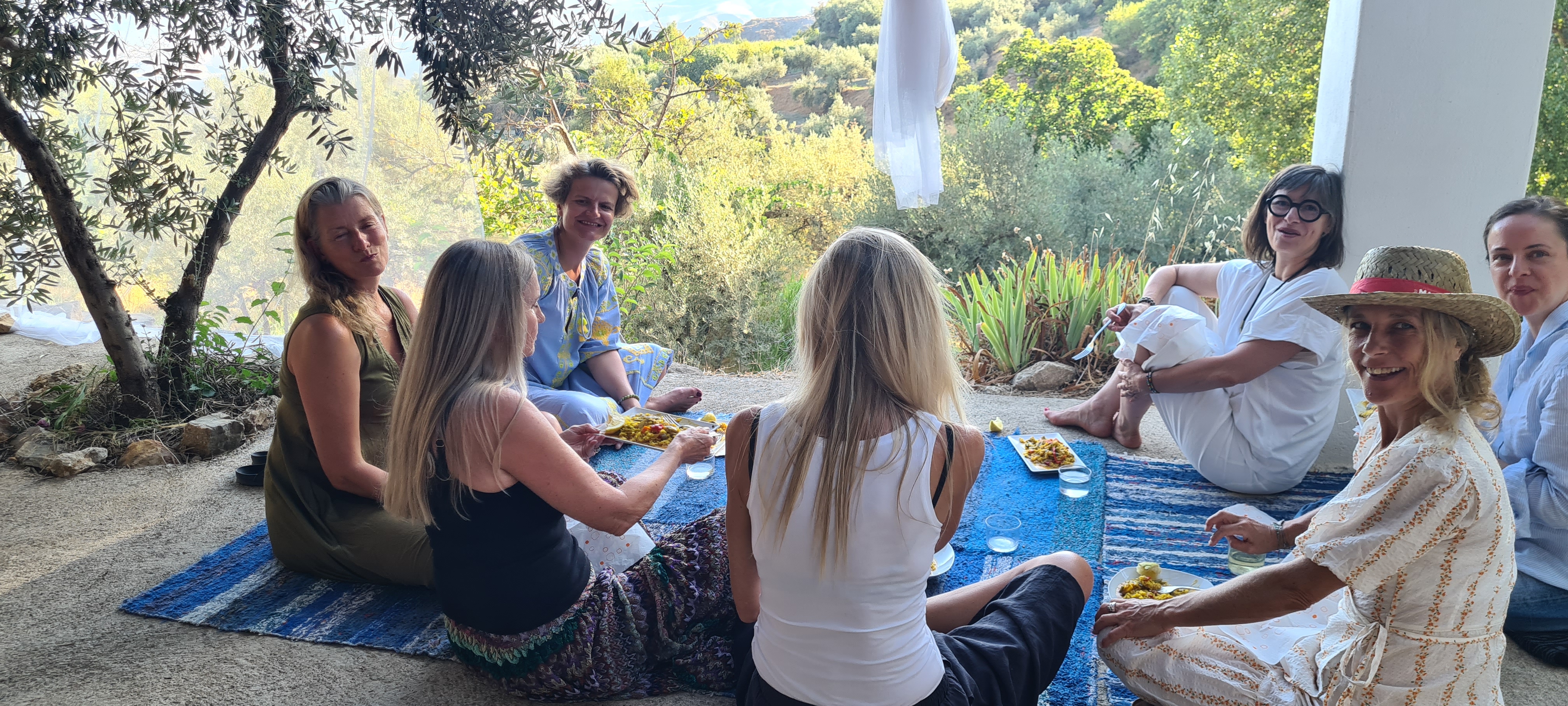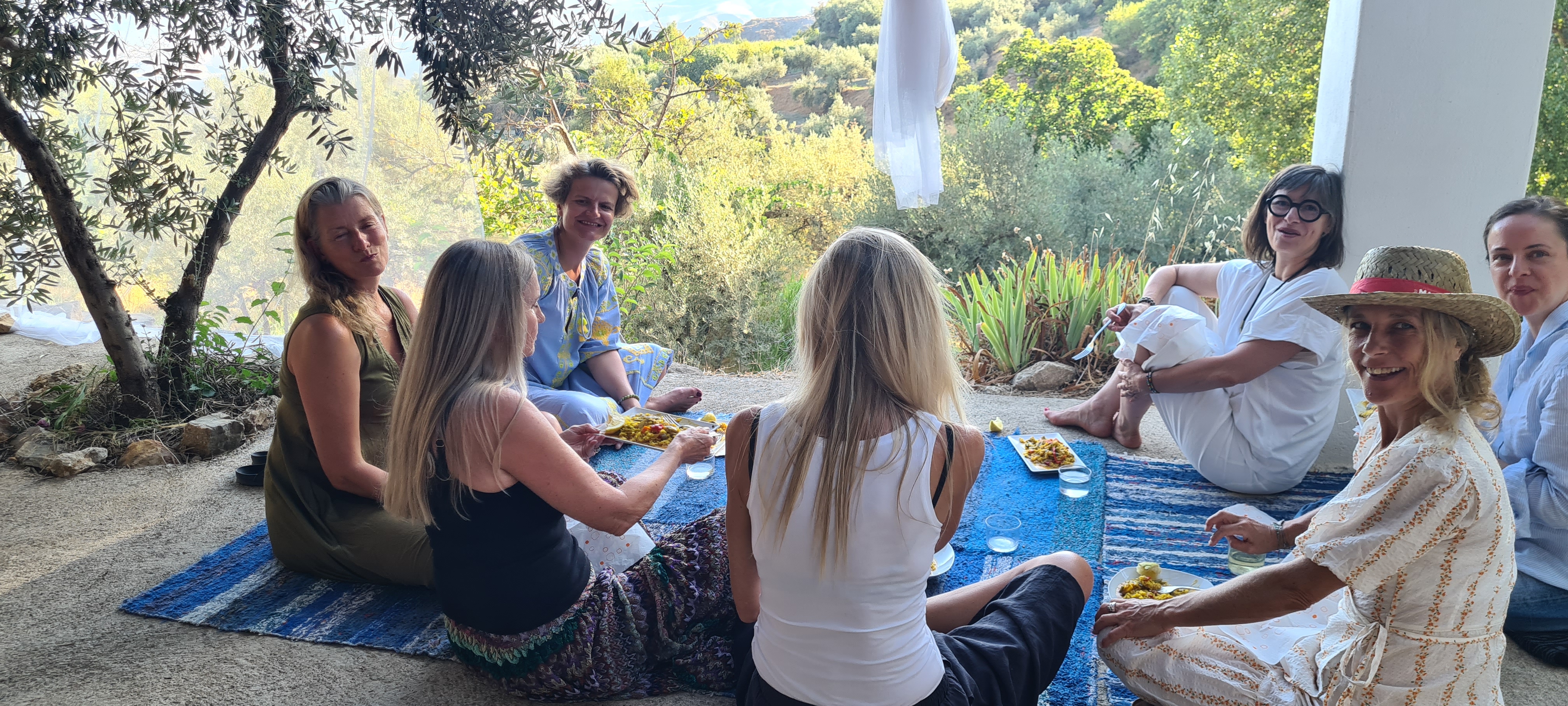 ---
Please contact David & Emma at Las Chimeneas for all bookings and information on recommended flights and transfer times on info@laschimeneas.com
Price includes:
Airport transfer (single timed for group minibus)
Buffet breakfast, light lunch, three course evening meal
Three activities - eg. olive oil mill visit with chat about local olive oil production, visit to ancient mosque/ church with talk on local history and overlapping cultures, short cookery class with our Chimeneas chefs Sole and Conchi or visit to Lola's weaving and spinning workshop (to be decided with group leaders)
All tuition / use of studio, equipment etc
Extra excursions can be booked and paid for locally eg massage, longer cookery classes, guided electric mountain bike tour, group guided visit to Almeria or Granada

€910 per twin/double room at main site Las Chimeneas per person sharing.
€980 per single room at village cottage
€1010 per single room use of double room at main site Las Chimeneas.
Excluded: Flights, travel insurance. Please confirm you have your own adequate personal travel insurance. Massages. Alcohol and soft drinks.
Transfers: Please contact us to discuss our recommendations for your flight requirements.
Normally a group transfer by minibus is offered at 2pm from Malaga airport to Mairena on arrival day
Drop off on departure day will be at Malaga airport at midday for afternoon flights.
Of course, the option of an extra day before or after in the vibrant city of Malaga is a great option if you can't find flights that dovetail with these transfer times
Making your own way
By car: We are at Las Chimeneas, Calle Amargura 4, Mairena, 18494, Granada. Spain. 2.5 hrs from Malaga and Granada airports. 1.5 hrs from Almeria.