Painting with Donna Taylor at Las Chimeneas
Saturday 11th May - Saturday 18th May 2024
Painting with Donna Taylor 11th to 18th May
---


We're delighted to say that professional artist Donna Maria Taylor will be running a sketching / art holiday for the first time with us in May 2024.
Donna is a fully qualified and experienced tutor who has been teaching for over 30 years and has previously run art holidays in the Costa Blanca area of Spain - plus Morocco and Snowdonia.
Whatever your ability, Donna is happy to support you with your artwork throughout the week. The week will start with a workshop on 'how to break down a sketchbook' and then you'll be out and
about gathering visual information in the locality. As the week progresses and we take trips out to various locations your sketchbook will become your visual diary of your experience. You are also welcome to work on more finished pieces too.
Donna regularly works with artists of all abilities and with a wide range of mediums, so this holiday is perfect for both complete beginners and more experienced artists.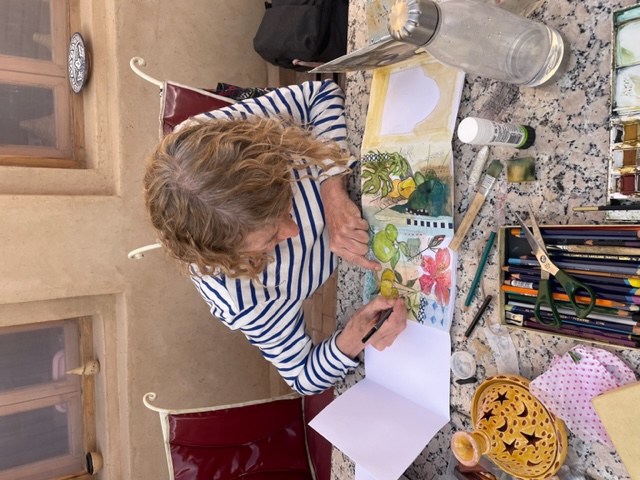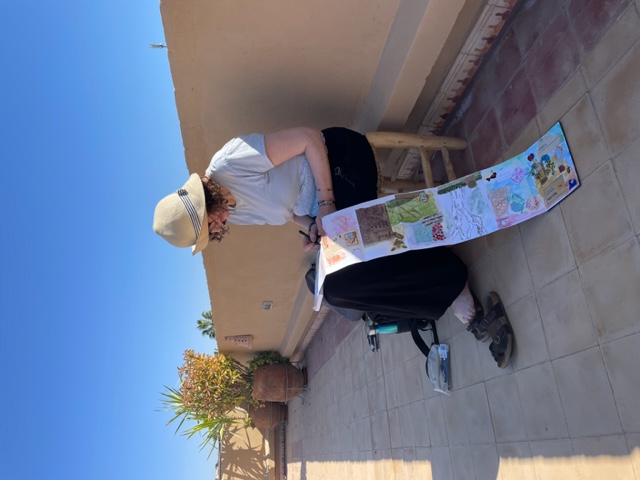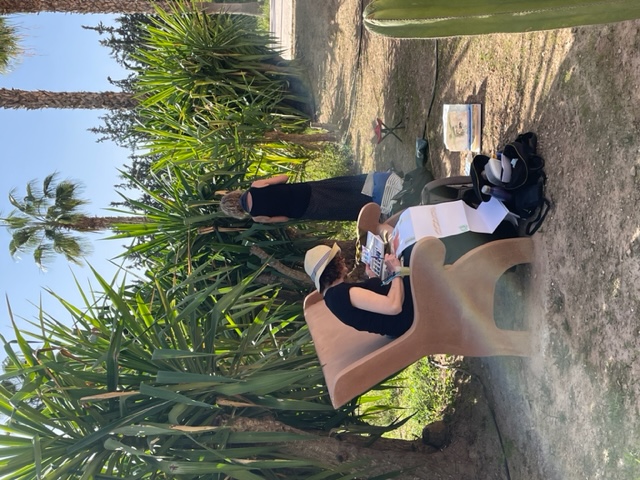 PRICING
Prices includes
 full board accommodation.
 airport transfer by group minibus from and to Almeria….please contact us for details as it is a single timed transfer from the airport
 transport to painting locations.
€1050 per single use of double room at main site Las Chimeneas
€860 euros per twin /double room at main site Las Chimeneas
€930 euros per single room at village cottage with own bathroom
€860 euros per single room at village cottage with one bathroom for two
rooms
Prices excludes
 Flights.
 Travel insurance is not included; it is the responsibility of participants to organise their own travel insurance.
 Art materials. Donna will advise on what you should
bring nearer to the time of departure. But if you have any
specific questions about the art side of the holiday then
please feel free to email Donna directly:
donnamtaylor@ntlworld.com