Getting to know Granada (optional add on Seville)
Thursday 14th March - Thursday 21st March 2024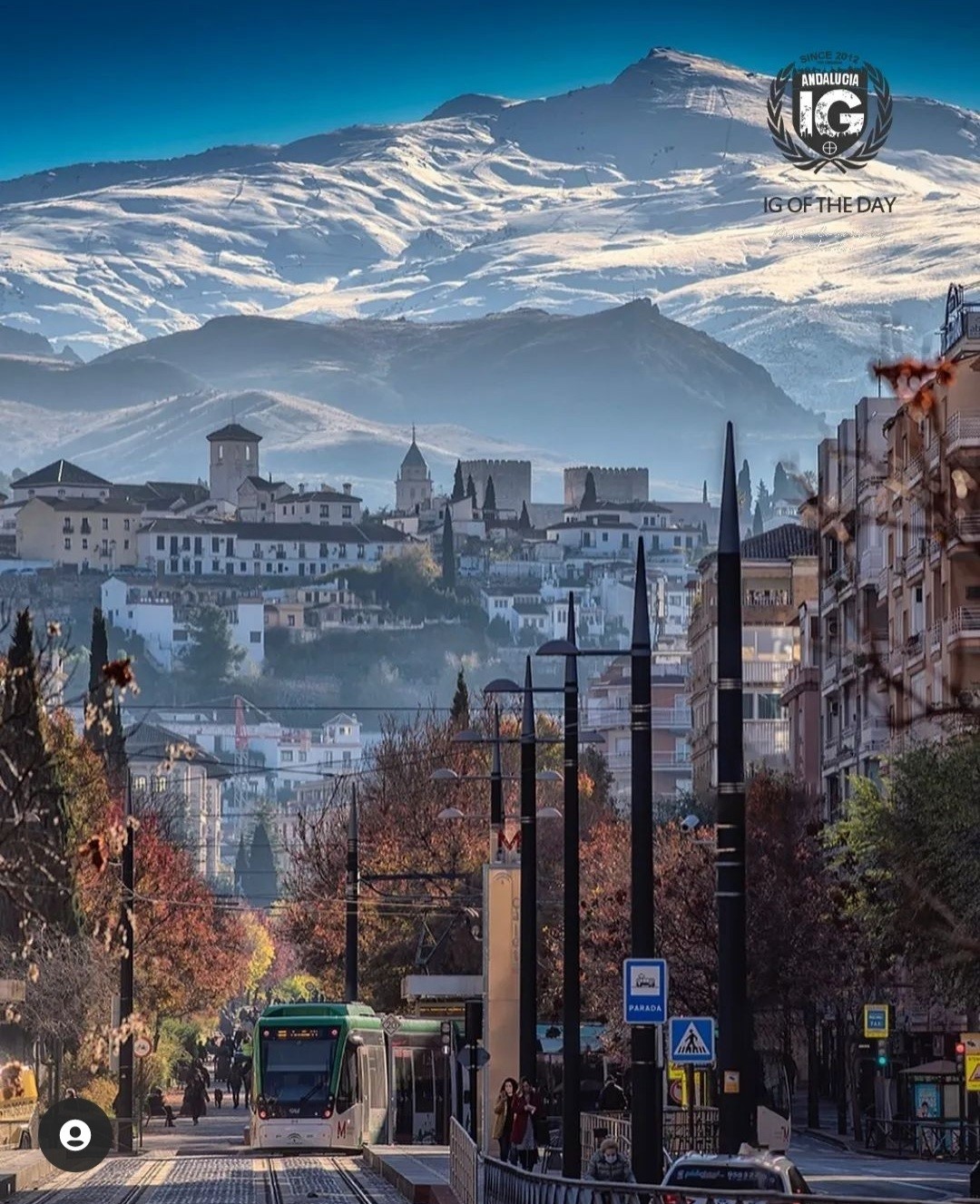 A while back we saw some Spanish graffiti on a wall in Granada.
"I'm standing with a view of the Alhambra," it reads, "…and all I can look at is you, mi amor." Now the artist, I think, must have been deep in the throes of true love, for to wrest one's eyes away from such a spellbinding building is no easy matter. Indeed, there used to be a saying that there is no greater anguish than to be a blindman in the kingdom of Granada, tormented as he'd be by the oohs and ahs of passers-by as they first took in the majesty of the palace walls against the backdrop of the snows.
Is there a more beautiful structure anywhere? Well that's as maybe, but if you'd like to come along and judge for yourself, then we're offering this package which begins with 2 nights in a lovely hotel in the centre of the city.
And the thing is, there's so much more to Granada than "just" the Alhambra. Of course there's the humungous Cathedral, whose crypt holds the remains of Isabel and Ferdinand, the "Reyes Catolicos", but there are also dozens of magnificent minor palaces, monasteries, chapels, churches, and fascinating museums. It genuinely is a city stuffed with monuments.
But that's only the half of it. Imagine strolling through the narrow , warren-like alleys of the Albaicin, beguiled by the scents of jasmine and cedar, surrounded on all sides by the walls of secret gardens from whose patios rise the songs of birds and running water; imagine the small, intriguing pleasures of glimpses of hidden courtyards, or the distant towers of the Alhambra at every other turn; imagine yourself on a terrace, cup or glass in hand, watching the intelligent faces of the students as they wander to classes in the old University town.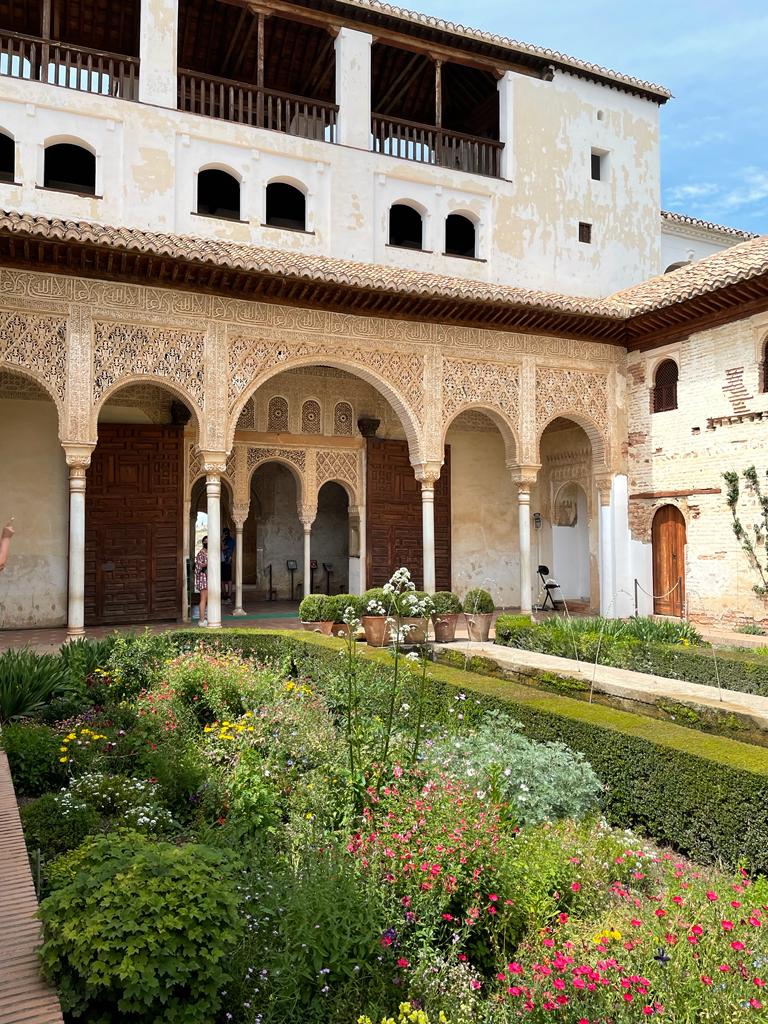 And then there are the tapas. And the bars. And the covered market. And the gorgeous restaurants! Oh my !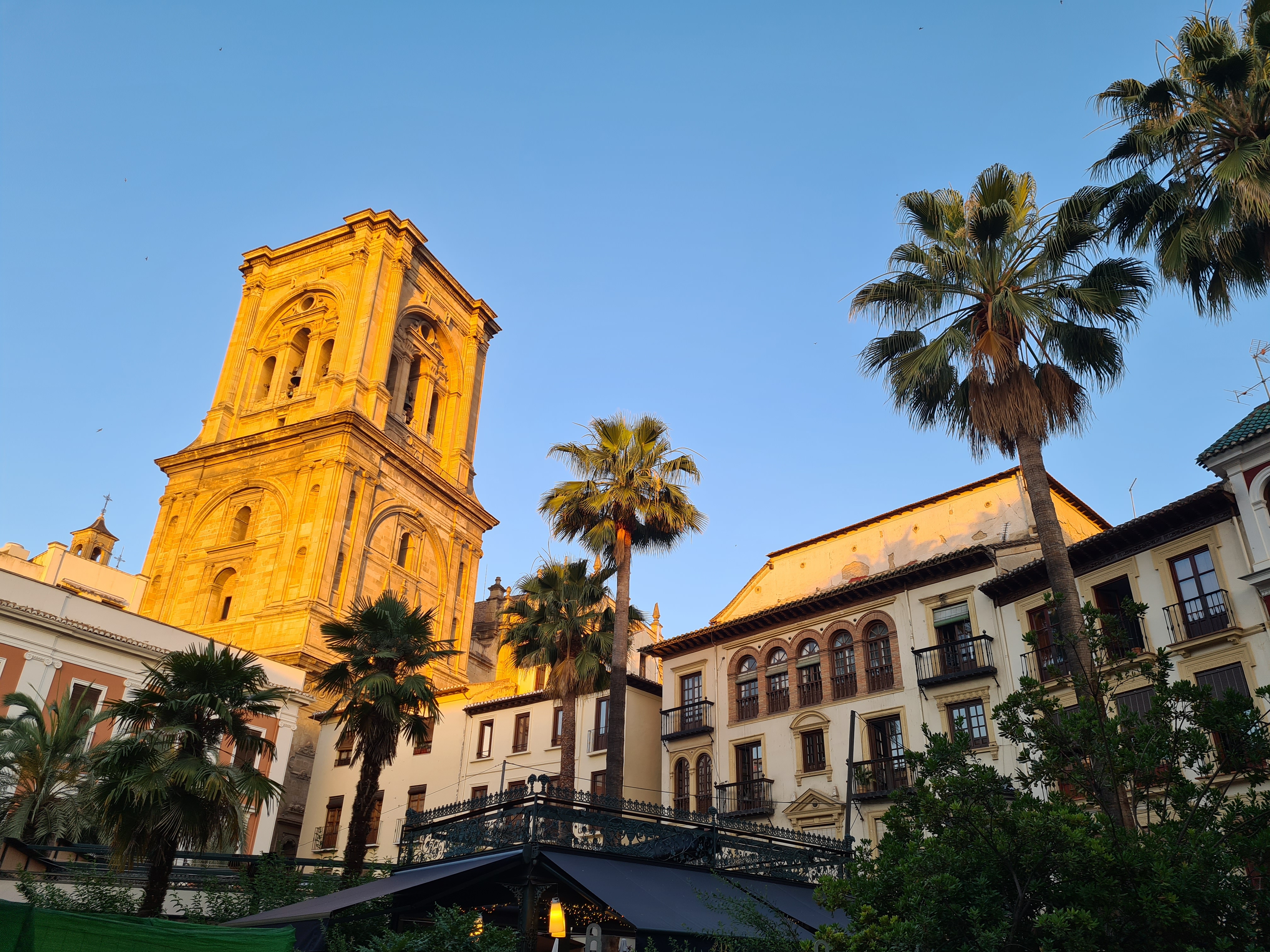 And the botanical gardens, the skiing, the Science Park, the theatres, the Italian ice cream parlours…..
You may have guessed by now that we quite like Granada. And why not? If you're going to be seduced and fall in love with a city then it might as well be a great one. We worked there for a while, our boys were born there, they still study there: we're proud to have a connection with such a fabulous place, and we're keen to share our enthusiasm.
Do get in contact if you'd like to accompany us on this trip.
The price for 7 nights (2 in Granada, 5 in Mairena) is 1025 euros per person
There is a single supplement of 275 euros
If you fly to Malaga we can organise a minibus from Malaga to Granada at 2pm for a supplement of 30 euros per person
The price of 1025 euros includes transport from Granada to Mairena, and a return from Mairena to Granada or Malaga.
This covers full board for the duration, including tapas lunch in Granada.
Emma and David will be your guides in Granada, and will also accompany you on 3 walks around Mairena and the surroundings.
It does not include drinks, or the cost of admission to monuments or museums.
Optional extra nights 12th and 13th March in Seville
We are delighted to say we are also offering an additional two nights in Seville at the start of the trip. For those interested in this option we suggest you fly to Seville and we will meet you at the amazing Hotel de la Juderia in the old town late afternoon for two days of seeing this other beautiful Andalucian city.
The price for this 9 day tour including 2 nights Seville, 2 nights Granada and 5 nights Mairena is 1475 euros per person (single supplement 350 euros)
Transfers from Seville to Granada, Granada to Mairena and Mairena back to Malaga are included