Chris Stewart - Almond blossom appreciation with the experts
Saturday 4th February - Saturday 11th February 2023
4th to 11th February
Other dates may be available... please enquire
For those of you who have already been to Mairena but not yet seen the phenomenon of the almond trees in blossom, then you're in for a treat. This takes place at the start of the year when the hillsides change from merely magnificent to fabulously, heart-meltingly beautiful. Blue skies, mesmerising snow capped mountains and unfolding before them all these pale pink oceans of petals stretching and billowing out across the terraces on all sides. The self-satisfied folk of Granada will always roll out the Arabic refrain of how agonizing it must be for the blind man unable to witness the beauties of the Alhambra. Well, I'll tell you what: it would be even more tantalizingly painful here, as whole valleys are suffused with the soft fragrance of a trillion tiny flowers.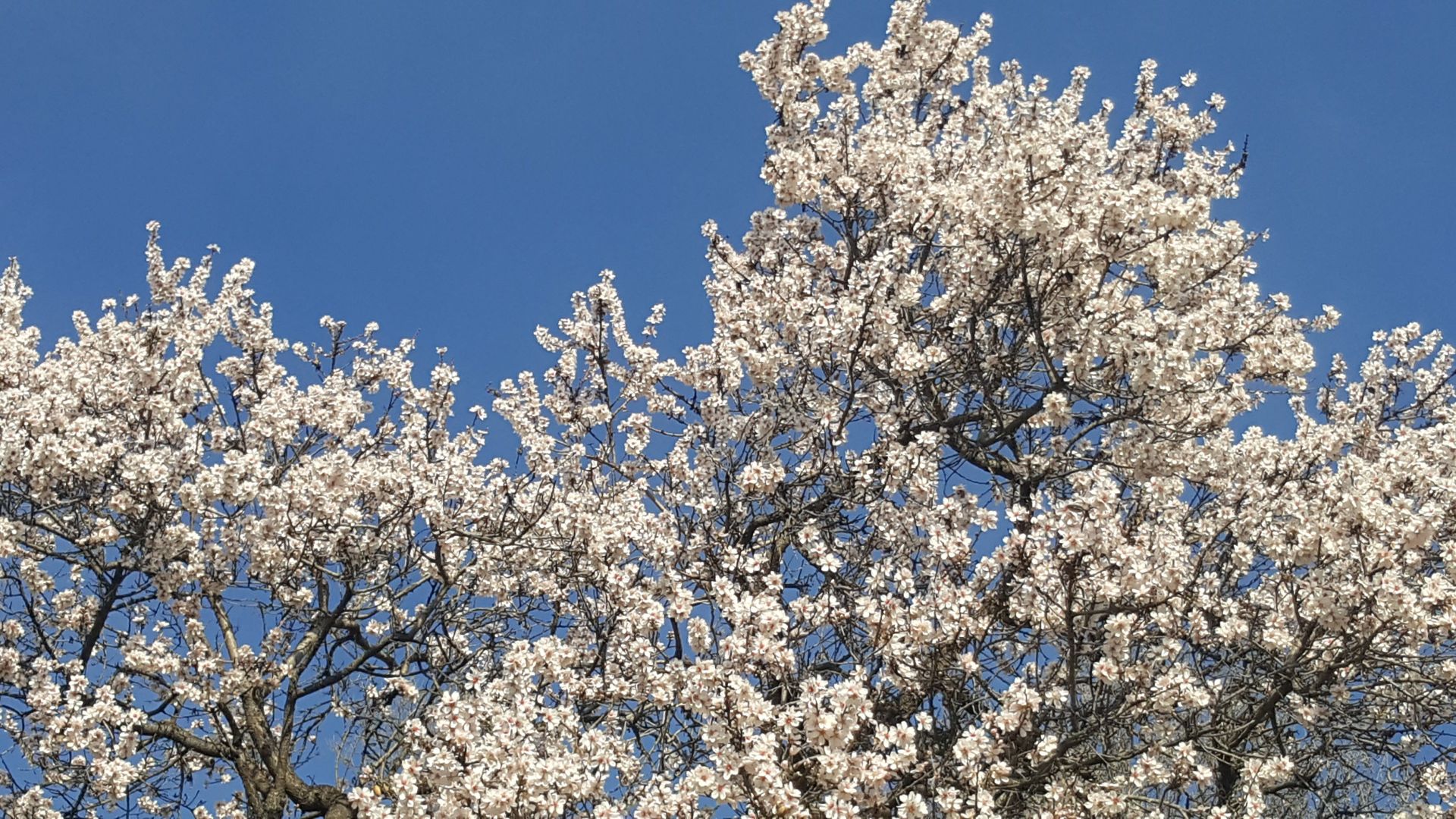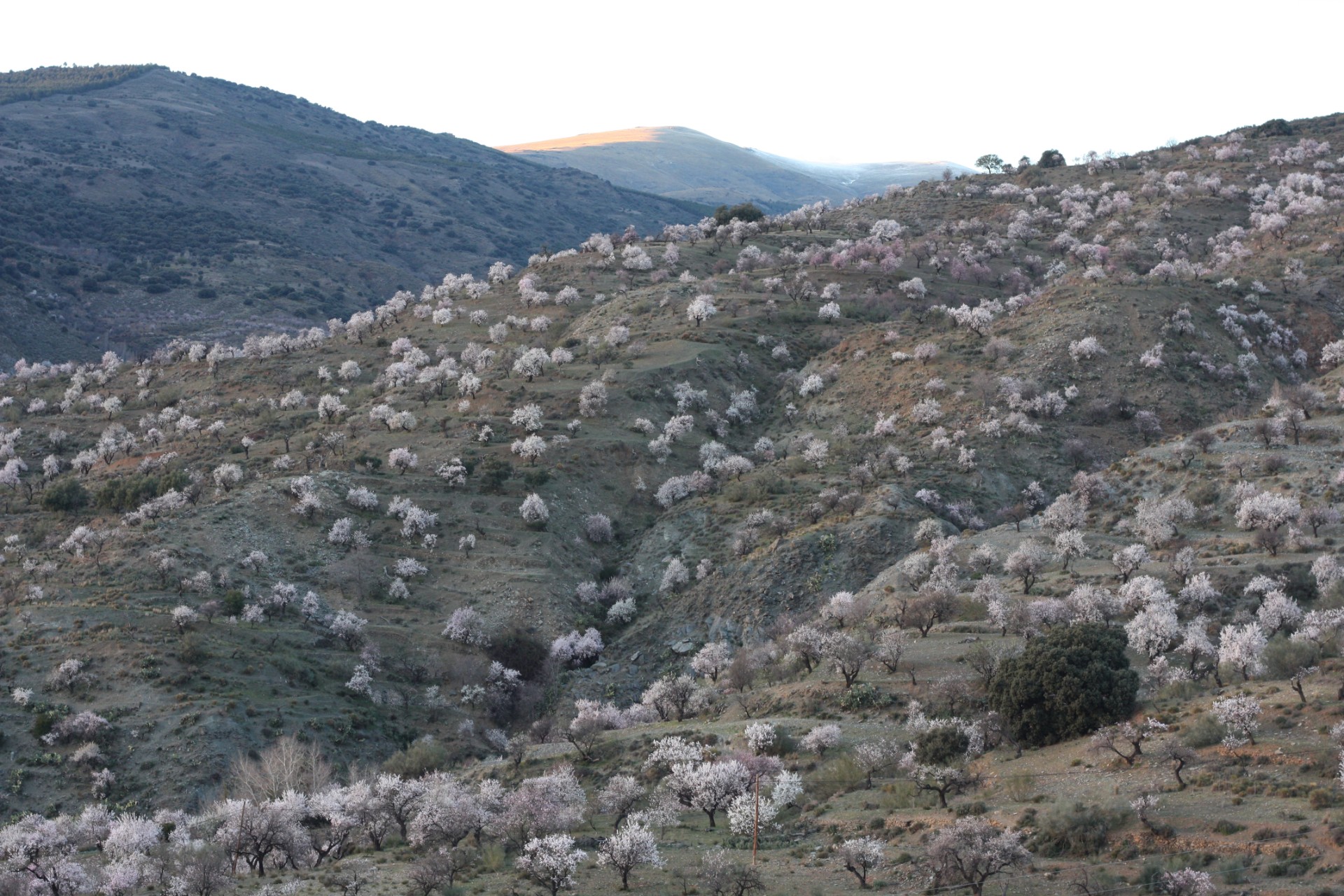 So, how about a few more reasons to tempt you to the Alpujarras, to Las Chimeneas?
Well, first off, if you've not yet had the opportunity to take in the spectacle of the hillsides covered in blossom, then now's your chance. I think we can state with some confidence that this must be one of the great natural wonders of Europe, when the length of the massif erupts overnight in an explosion of pale pink buds, the effect intensified by the radiant band of snow on the mountaintops, and the whole extravaganza encased beneath the deep blue sky of Spanish mid-winter.
If that's not enough to whet your appetite, what about the prospect of strolling through this extraordinary pageant in the company of an expert? Few people know the footpaths of the Alpujarras as well as Chris Stewart, and even fewer have been able to produce a best-seller to describe the event, but "The Almond Blossom Appreciation Society" does exactly that. Why not sign up and become a member of this august body? Chris is a lovely, engaging, down-to-earth kind of fellow and you'll relish his company. (I could I know say more to praise him, but he's my friend, and that would never do !)
We'll also do some outdoor cooking at our farm, and, perhaps best of all, spend a day at Chris and Ana's house at El Valero, the setting, of course, for Driving Over Lemons, and the venue that day for an exquisite wood-fired lunch.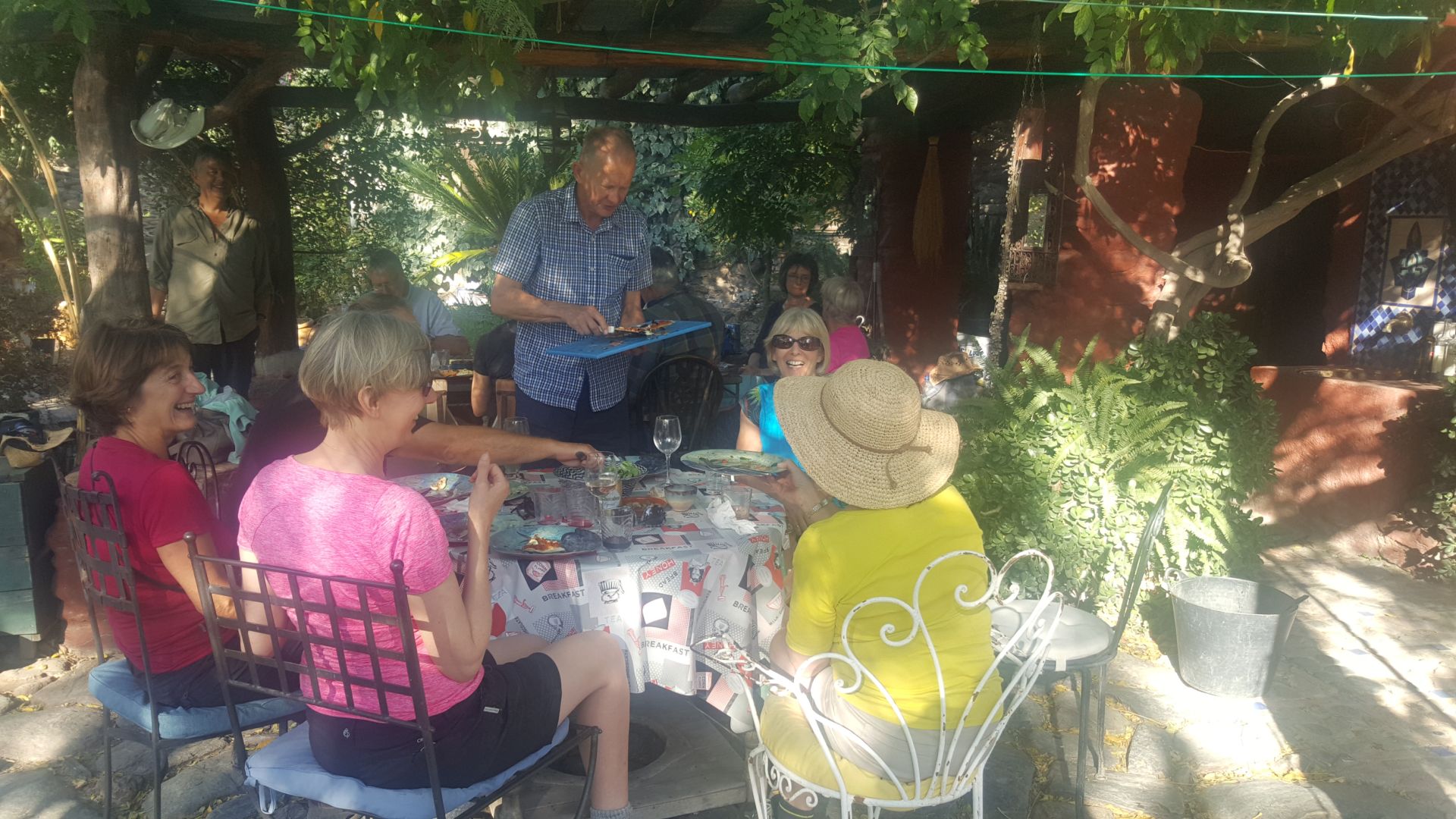 Finally, for those of you who've been here before, we're right now busy exploring new trails for you to enjoy. Our current set of paths are a delight for people new to the area, though we recognise that for old hands there is a need for alternatives, which we're preparing this Autumn alongside our new team member, the utterly inexhaustible Holly the Collie.
This really is a special week. We'll walk each day just far enough to make you hungry for a delicious Las Chimeneas dinner, at the pace of the slowest participant, so that no one gets left behind or too fatigued. The price includes breakfast, lunch and dinner each day, and a single timed transfer to and from Malaga airport.
The cost per person is 975 euros.
Max. 18 people