In the company of mules
Monday 19th September - Monday 26th September 2022
It goes without saying that one of the main reasons for the vast emptiness of the high sierras is that they're simply hard to reach. People are quite rightly disheartened by the sheer size and height of these monumental peaks, and the issues of indistinct pathways, poor maps and the need to carry drinking water all add to the the reluctance of all but the most intrepid. But if you're tempted by the remote beauty of the Andalucian highlands then fear not, for help is at hand. Or technically, hoof is at hand, for mules, you see, are the answer today, as they have been for dozens of generations past.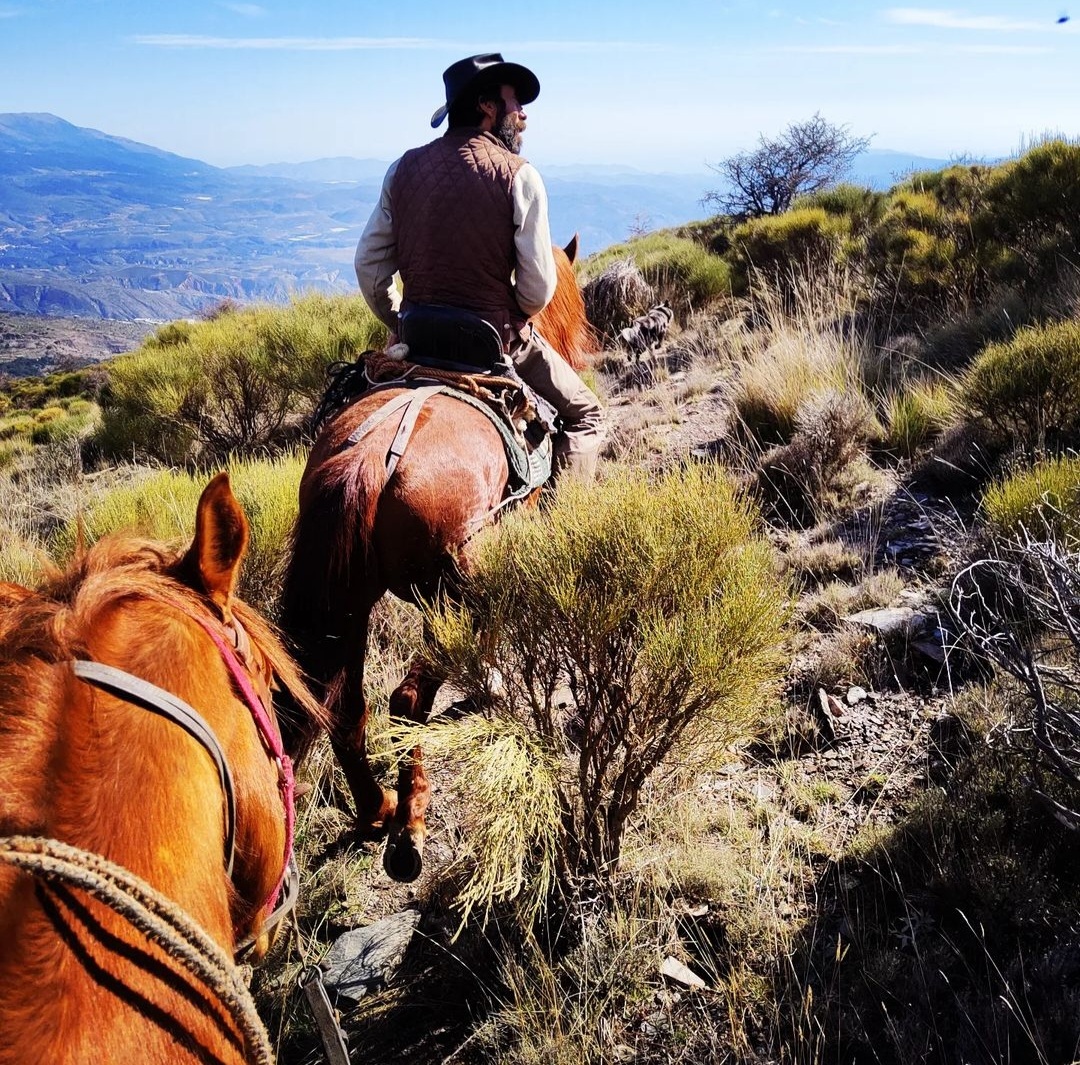 We now consider ourselves lucky to work alongside Clara and Antonio, who have the expertise, enthusiasm, horses and high-stepping mules to be able to organise and convey small groups to the tops of these imposing hillsides. Essentially this will be a 7 day adventure, beginning September 24th, of which 4 nights are spent at Las Chimeneas, and 3 in the uplands. The first night there will be spent at a Buddhist temple, sleeping in hostel-like rooms on an extraordinary organic farm at almost 2000 metres. The second will be spent at a brick-built mountain hut, and the third under canvas. All your food and water will be included; you'll need to carry only a small day pack.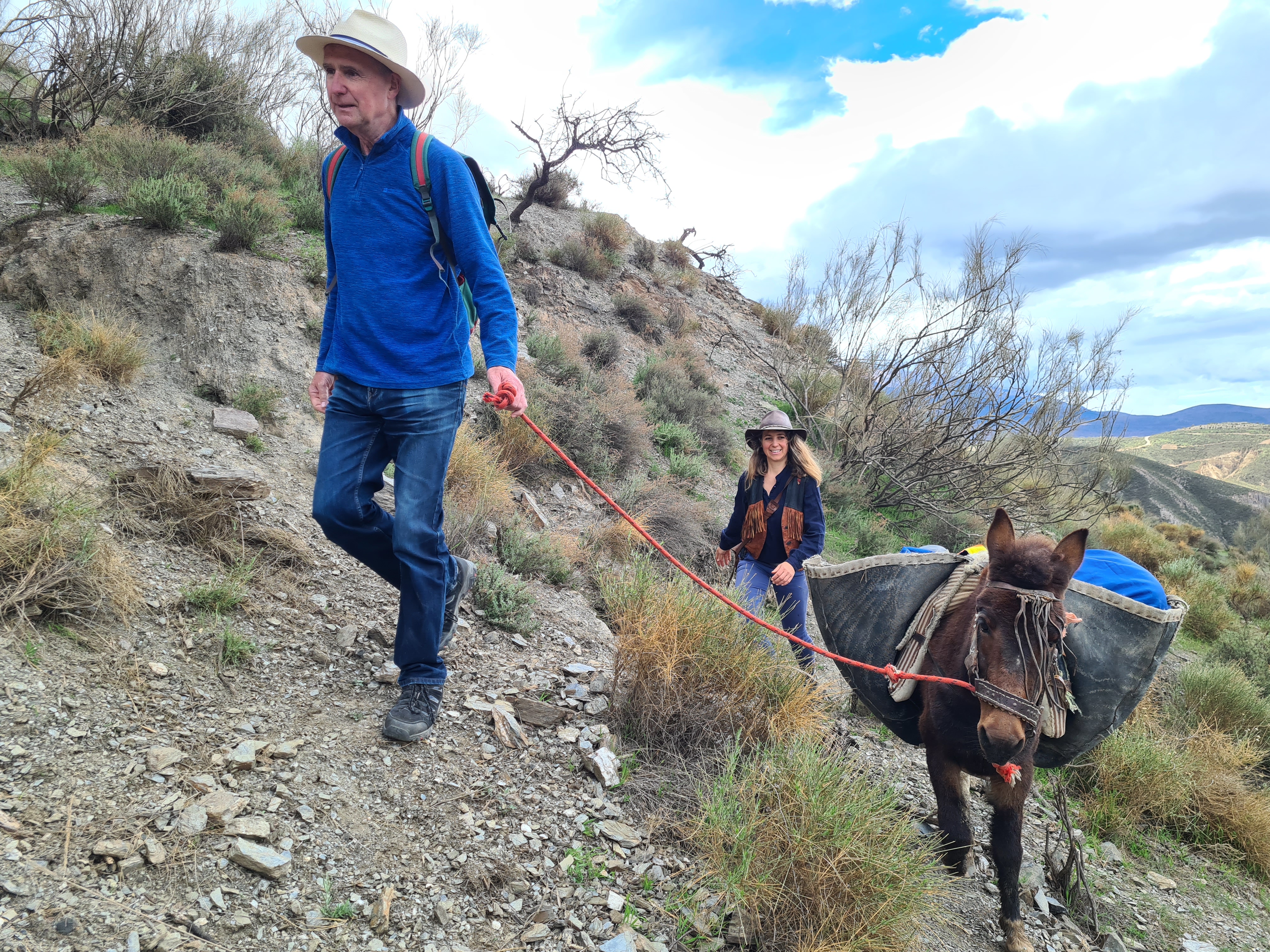 At the end of the trip we'll be delivered back to Mairena in 4 x 4 vehicles, where you'll be able to enjoy 4 more days of comparative comfort and the joys of the Las Chimeneas restaurant.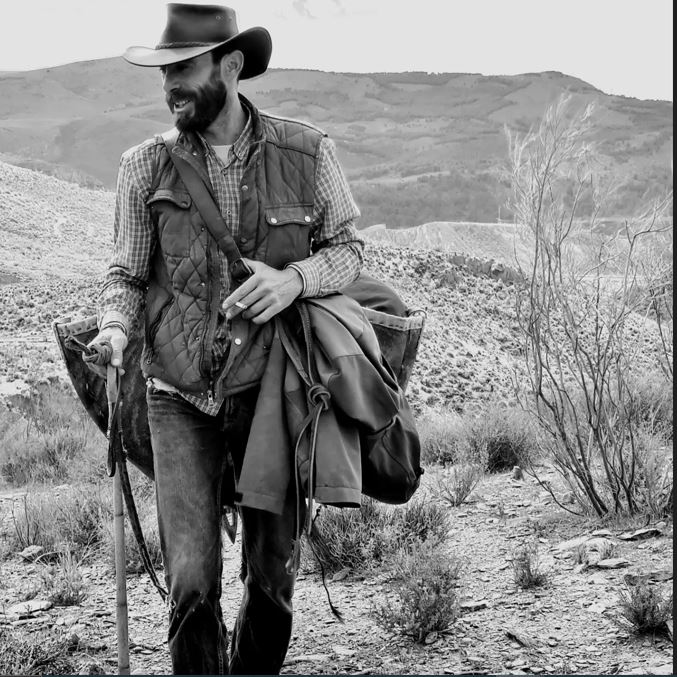 This really is a most singular adventure. The few people who have already enjoyed it all report back that it's hard to imagine that somewhere so vast and unspoiled can actually exist in Europe; it feels more like Argentina or Peru, they say ; the scenery is breathtaking, the night skies flawless; the air as pure as it gets, and the company and conversation of their guides beguiling. Tempted?
The cost is 1075 euros per person.